As part of Tucson Audubon's larger Lucy's Warbler conservation initiative we are investigating mesquite trees in Tucson and southeast Arizona.
Tucson Audubon has set out to study how Lucy's Warblers use native and non-native types of mesquites as a food source. This is part of our larger effort to determine what Lucy's Warblers need to successfully nest in urban Tucson which includes our nestbox experiment. We would love your help in watching Lucy's Warblers forage for insects in locations where both types are present. Tucson Audubon has found a few such locations but you may know of one as well. It only takes a few minutes and we have lots of great information for you including how to tell native mesquites from non-native mesquites. We need your help with this urban conservation!
Locations with Native and Non-native Mesquites
First we need help finding locations with both native and non-native mesquite trees present that are suitable to be set up as survey locations for people to gather data on foraging Lucy's Warblers. If you know of such a location there are two options to share this information with us:
Survey 123 – using either the web or the free Survey123 app on your smart phone access this link https://arcg.is/PPX9n and share the location and other details.
Google Survey here – https://goo.gl/forms/fktzqantBlstQNjH3 
Guide to Native vrs Non Native mesquites – the detailed guide is here
Observations of Lucy's Warblers Foraging
You can help survey for Lucy's Warblers and document what type of tree they are foraging in and for how long. Protocol and datasheet packets are available in the Tucson Audubon Nature Shop. Or you can download and print the protocol and data forms below. We also have some online data submission options below. This can be done in any location where you observe Lucy's Warblers foraging and locations where both native and non-native mesquite trees are especially significant.
Download Foraging Protocol Here
Download Foraging Data Form Here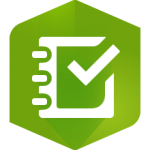 You can also submit your observations online or with the Survey123 smartphone app (it's free!) using this link: https://arcg.is/1f5r44
Learn about how to identify Lucy's Warblers here with information from Cornell Lab of Ornithology. 
Listen to Lucy's Warblers here – the first audio file is great and had both their distinctive chip note as well as a singing male.
Here is a quick overview of the differences of leaf structure of native, velvet mesquite (top left) and all the common non-native mesquite varieties in Tucson and SE Arizona (the bottom row)